We've curated a list of our favorite Augmented Reality (AR) and Virtual Reality (VR) accounts to follow on Twitter. These accounts will fill you with inspiration, passion, and industry knowledge! For all of the best industry tweets, subscribe to our "AR/VR Experts: Who You Need to Follow" list on Twitter.
Leave a comment and let us know who is inspiring you on Twitter.
Must follow AR/VR experts on Twitter
Eva Hoerth is the organizer of Seattle VR/AR and Fellow at the WXR Fund.
Tony Parisi is the co-creator of glTF and Head of XR Ad Innovation at Unity.
Don McCurdy is contributor to glTF, Three.js, A-Frame, and many more open source projects.
Dr. Helen Papagiannis has been working with AR for over a decade as a researcher, designer, and technology evangelist.
Matt Miesnieks is the CEO and Co-founder of 6D.ai.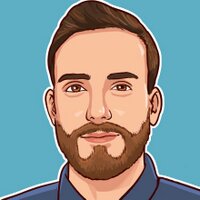 Daniel Beauchamp is the Head of Virtual and Augmented Reality at Shopify.
Max Weisel is the founder of NormalVR.